Product Description
AIRPURE FILTER FACTORY SUPPLY:
Air compressor 3 filter series: air filter, oil filter, oil and gas separator
Hydraulic filter element
Air compressor precision filter element
Vacuum pump filter element
Plate and frame filter
Water filter
Various custom filtersair
Compressor spare parts fan motor, hose, O-ring, oil level gauge, shaft, gear, display, diaphragm, coupling, bearing, muffler, etc.
| | | | |
| --- | --- | --- | --- |
| AY-­3W08-­AK000 | P-­FC11-­523#09 | AY-­9W71-­AL000#10 | P-CE03-595 |
| AY-­3W08-­AF000 | S-­EB12-­523 | P-EA02-621#02 | PS-CE05-501  |
| AY-­9W67-­AA000#02 | AY-­3W08-­AG000 | P-EA02-622#02 | PS-CE03-520 |
| AY-­9W74-­AA000 | AY-­3W08-­AH000 | P-EA02-639#01 | PS-CE11-501 |
| AY-­3W01-­CF000#01 | AY-­9W08-­AA000#04 | AY-3W08-ANC00 | AY-3W38-00000 |
| AY-­3W02-­CF000#01 | AY-­9W08-­AA000#05 | AY-3W08-APC00 | AY-1W08-AK000#01 |
| BGRN-­OP-­0120 | AY-­9W08-­AB000#02 | AY-9W67-AA000#02 | AY-1W01-CF000#01 |
| BGRD-­OP-­0110 | AY-­3W36-­AG571 | AY-3W08-AF000 | AY-1W02-CF000#01 |
| P-­GA02-­003#20 | AY-­9W71-­AN000#09 | AY-3W08-AG000 | AY-9W74-AB000 |
| BGRN-­OG-­0035 | AY-­9W71-­AM000#37 | AY-3W08-AH000 | AY-1W08-AG000#01 |
| AY-­9W78-­AC000 | AY-­9W71-­AM000#18 | AY-9W08-AA000#04 | AY-1W08-AH000#01 |
| AY-­9W78-­AB000 | AY-­9W71-­AN000#02 | AY-9W08-AA000#05 | AY-9W67-AA000#02 |
| AY-­3W35-­00030 | AY-­9W71-­AN000#03 | AY-9W08-AB000#02 |   DD550+  |
| AY-­1W33-­AA000#01 | AY-­9W71-­AL000#11 | AY-9W08-AB000#02 |   PD550+  |
1.More than 10years filter produce experience before order we can supply sample for customers confirm quality.
2. Quality Control:Every filter will be tested before dispatched.
3.Payment Items :we supply payment by Alibaba assurance order if any problem after you receive the goods
you can ask Alibaba hold our account to protect your payment.
Q1. Is the filter custom made or is OEM available?
A: Yes, of course, just offer your required sepcifications and drawings.
Q2. Can you produce products according to a given sample?
A: Yes, we can produce according to your samples or technical drawings. We can build molds and fixtures.
Q3.What's the payment terms?
A: T/T (bank transfer) 30% as deposit, and 70% before delivery. We will show you a photo of the packaged goods before you pay the balancing cost.
Q4. What are your terms of delivery?
A: (1) FOB (2) CFR (3) Delivery terms: CIF.
Q5. How is your delivery time?
A: Generally, according to the MOQ qty, it takes 5-7 working days after receiving your advance payment. The specific delivery time depends on the model and quantity of your order.
Q6. What is your sample policy?
A: We can supply samples if we have stock, but customers need to pay for the samples cost and the courier cost first, and we will refund the samples cost on your next order.
| | |
| --- | --- |
| Customized: | Non-Customized |
| Standard Component: | Standard Component |
| Material: | Stainless Steel NBR PU Plastic |
| Category: | Compressor Parts |
| Size: | Standard |
| Condition: | New |
Customization:

Available

|

Customized Request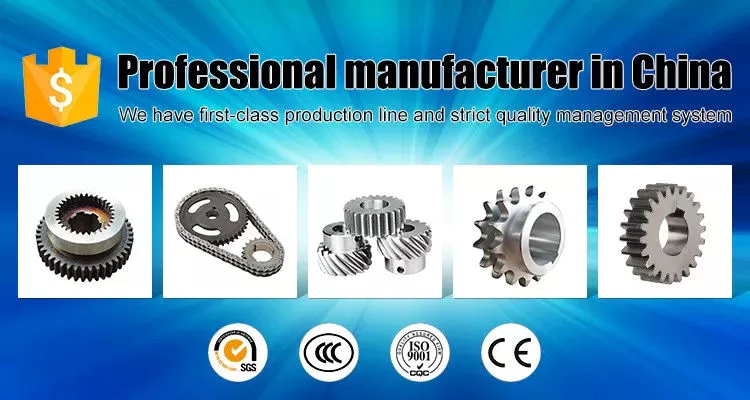 The Difference Between Planetary Gears and Spur Gears
A spur gear is a type of mechanical drive that turns an external shaft. The angular velocity is proportional to the rpm and can be easily calculated from the gear ratio. However, to properly calculate angular velocity, it is necessary to know the number of teeth. Fortunately, there are several different types of spur gears. Here's an overview of their main features. This article also discusses planetary gears, which are smaller, more robust, and more power-dense.
Planetary gears are a type of spur gear
One of the most significant differences between planetary gears and spurgears is the way that the two share the load. Planetary gears are much more efficient than spurgears, enabling high torque transfer in a small space. This is because planetary gears have multiple teeth instead of just one. They are also suitable for intermittent and constant operation. This article will cover some of the main benefits of planetary gears and their differences from spurgears.
While spur gears are more simple than planetary gears, they do have some key differences. In addition to being more basic, they do not require any special cuts or angles. Moreover, the tooth shape of spur gears is much more complex than those of planetary gears. The design determines where the teeth make contact and how much power is available. However, a planetary gear system will be more efficient if the teeth are lubricated internally.
In a planetary gear, there are three shafts: a sun gear, a planet carrier, and an external ring gear. A planetary gear is designed to allow the motion of one shaft to be arrested, while the other two work simultaneously. In addition to two-shaft operation, planetary gears can also be used in three-shaft operations, which are called temporary three-shaft operations. Temporary three-shaft operations are possible through frictional coupling.
Among the many benefits of planetary gears is their adaptability. As the load is shared between several planet gears, it is easier to switch gear ratios, so you do not need to purchase a new gearbox for every new application. Another major benefit of planetary gears is that they are highly resistant to high shock loads and demanding conditions. This means that they are used in many industries.
They are more robust
An epicyclic gear train is a type of transmission that uses concentric axes for input and output. This type of transmission is often used in vehicles with automatic transmissions, such as a Lamborghini Gallardo. It is also used in hybrid cars. These types of transmissions are also more robust than conventional planetary gears. However, they require more assembly time than a conventional parallel shaft gear.
An epicyclic gearing system has three basic components: an input, an output, and a carrier. The number of teeth in each gear determines the ratio of input rotation to output rotation. In some cases, an epicyclic gear system can be made with two planets. A third planet, known as the carrier, meshes with the second planet and the sun gear to provide reversibility. A ring gear is made of several components, and a planetary gear may contain many gears.
An epicyclic gear train can be built so that the planet gear rolls inside the pitch circle of an outer fixed gear ring, or "annular gear." In such a case, the curve of the planet's pitch circle is called a hypocycloid. When epicycle gear trains are used in combination with a sun gear, the planetary gear train is made up of both types. The sun gear is usually fixed, while the ring gear is driven.
Planetary gearing, also known as epicyclic gear, is more durable than other types of transmissions. Because planets are evenly distributed around the sun, they have an even distribution of gears. Because they are more robust, they can handle higher torques, reductions, and overhung loads. They are also more energy-dense and robust. In addition, planetary gearing is often able to be converted to various ratios.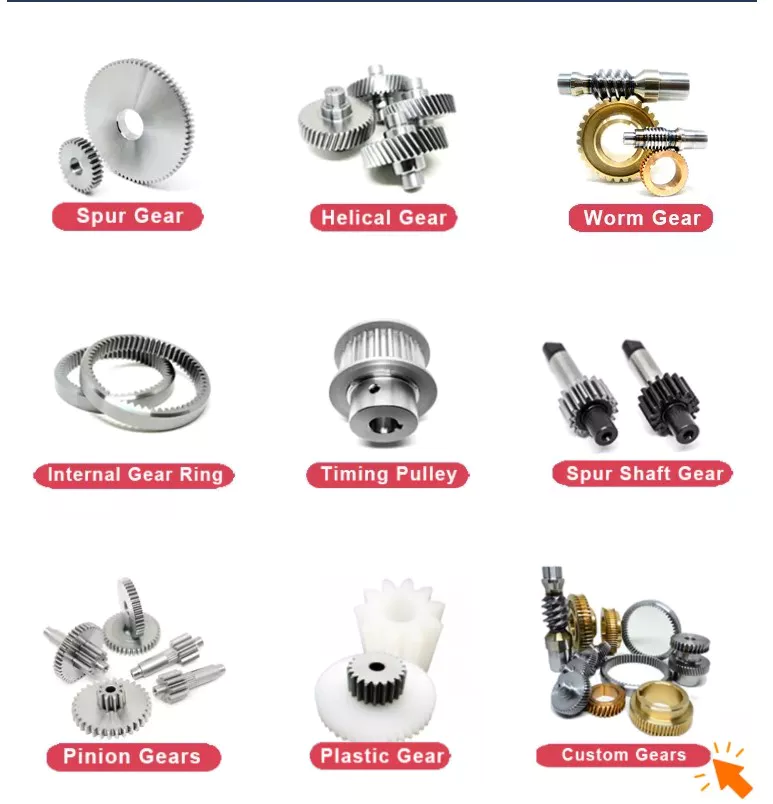 They are more power dense
The planet gear and ring gear of a compound planetary transmission are epicyclic stages. One part of the planet gear meshes with the sun gear, while the other part of the gear drives the ring gear. Coast tooth flanks are used only when the gear drive works in reversed load direction. Asymmetry factor optimization equalizes the contact stress safety factors of a planetary gear. The permissible contact stress, sHPd, and the maximum operating contact stress (sHPc) are equalized by asymmetry factor optimization.
In addition, epicyclic gears are generally smaller and require fewer space than helical ones. They are commonly used as differential gears in speed frames and in looms, where they act as a Roper positive let off. They differ in the amount of overdrive and undergearing ratio they possess. The overdrive ratio varies from fifteen percent to forty percent. In contrast, the undergearing ratio ranges from 0.87:1 to 69%.
The TV7-117S turboprop engine gearbox is the first known application of epicyclic gears with asymmetric teeth. This gearbox was developed by the CZPT Corporation for the Ilyushin Il-114 turboprop plane. The TV7-117S's gearbox arrangement consists of a first planetary-differential stage with three planet gears and a second solar-type coaxial stage with five planet gears. This arrangement gives epicyclic gears the highest power density.
Planetary gearing is more robust and power-dense than other types of gearing. They can withstand higher torques, reductions, and overhung loads. Their unique self-aligning properties also make them highly versatile in rugged applications. It is also more compact and lightweight. In addition to this, epicyclic gears are easier to manufacture than planetary gears. And as a bonus, they are much less expensive.
They are smaller
Epicyclic gears are small mechanical devices that have a central "sun" gear and one or more outer intermediate gears. These gears are held in a carrier or ring gear and have multiple mesh considerations. The system can be sized and speeded by dividing the required ratio by the number of teeth per gear. This process is known as gearing and is used in many types of gearing systems.
Planetary gears are also known as epicyclic gearing. They have input and output shafts that are coaxially arranged. Each planet contains a gear wheel that meshes with the sun gear. These gears are small and easy to manufacture. Another advantage of epicyclic gears is their robust design. They are easily converted into different ratios. They are also highly efficient. In addition, planetary gear trains can be designed to operate in multiple directions.
Another advantage of epicyclic gearing is their reduced size. They are often used for small-scale applications. The lower cost is associated with the reduced manufacturing time. Epicyclic gears should not be made on N/C milling machines. The epicyclic carrier should be cast and tooled on a single-purpose machine, which has several cutters cutting through material. The epicyclic carrier is smaller than the epicyclic gear.
Epicyclic gearing systems consist of three basic components: an input, an output, and a stationary component. The number of teeth in each gear determines the ratio of input rotation to output rotation. Typically, these gear sets are made of three separate pieces: the input gear, the output gear, and the stationary component. Depending on the size of the input and output gear, the ratio between the two components is greater than half.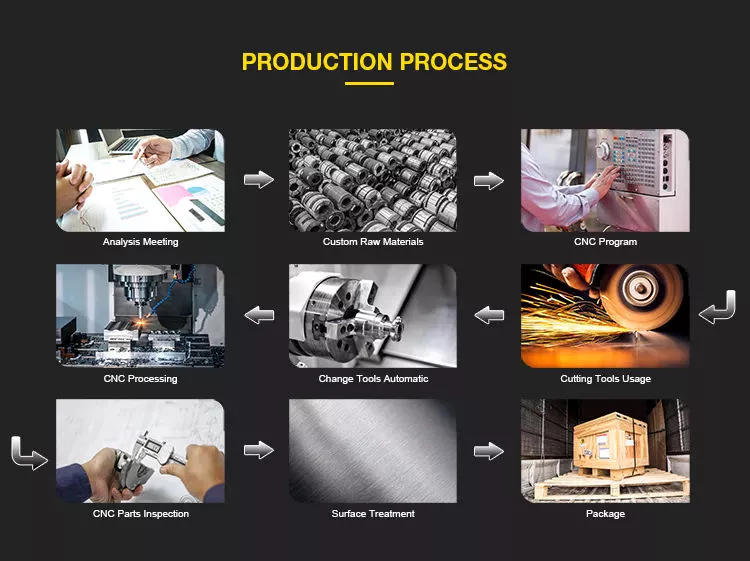 They have higher gear ratios
The differences between epicyclic gears and regular, non-epicyclic gears are significant for many different applications. In particular, epicyclic gears have higher gear ratios. The reason behind this is that epicyclic gears require multiple mesh considerations. The epicyclic gears are designed to calculate the number of load application cycles per unit time. The sun gear, for example, is +1300 RPM. The planet gear, on the other hand, is +1700 RPM. The ring gear is also +1400 RPM, as determined by the number of teeth in each gear.
Torque is the twisting force of a gear, and the bigger the gear, the higher the torque. However, since the torque is also proportional to the size of the gear, bigger radii result in lower torque. In addition, smaller radii do not move cars faster, so the higher gear ratios do not move at highway speeds. The tradeoff between speed and torque is the gear ratio.
Planetary gears use multiple mechanisms to increase the gear ratio. Those using epicyclic gears have multiple gear sets, including a sun, a ring, and two planets. Moreover, the planetary gears are based on helical, bevel, and spur gears. In general, the higher gear ratios of epicyclic gears are superior to those of planetary gears.
Another example of planetary gears is the compound planet. This gear design has two different-sized gears on either end of a common casting. The large end engages the sun while the smaller end engages the annulus. The compound planets are sometimes necessary to achieve smaller steps in gear ratio. As with any gear, the correct alignment of planet pins is essential for proper operation. If the planets are not aligned properly, it may result in rough running or premature breakdown.



editor by CX 2023-05-24
Error:获取返回内容失败,
Your session has expired. Please reauthenticate.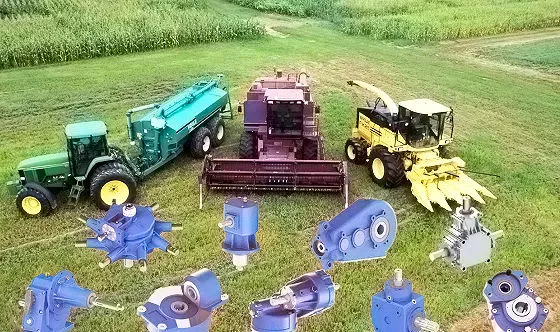 The Different Types of Gearboxes
There are many different types of gearboxes. Some brands have more than one type. In this article, we'll discuss the planetary gearbox, the worm reduction gearbox, the shaft mounted gearbox, and the one speed gearbox. This article will also help you determine which type of gearbox is best for your vehicle. And don't worry if you don't know the terminology yet. We'll explain each type in detail so that you know what you're getting yourself into.
Planetary gearbox
Planetary gears have many advantages. The multiple gears in a planetary gearbox mesh simultaneously during operation. As such, they provide high efficiency and transmit high transmittable torque. These gears are widely used in various industries and are resistant to high shock loads and demanding conditions. CZPT is one of the companies that offer planetary gearboxes. Its products do not require special tools for assembly, and its scalable design minimizes safety stock.
Among the numerous benefits of planetary gearing is its compactness and lightweight. As such, it is suitable for wide applications with space and weight constraints. However, to truly appreciate its benefits, it is necessary to understand its mechanisms. Here are some of the most common details about planetary gearing:
The planetary gearbox has two mounted gears: an input shaft and an output shaft. Each gear has multiple teeth that are attached to a carrier and rotate with the input shaft. The carrier is connected to the output shaft. A planetary gear is mounted on both gears via a carrier. The carrier rotates in order to drive the planetary gear. The sun gear is often the input gear. The other gear is called the outer gear.
Planetary gearboxes are highly customizable. The size, mounting, and housing options vary, as do the reduction ratios and input speeds. Different types can be manufactured for different applications and include options such as electrical or mechanical preload. The final design of a planetary gearbox can be highly customized, based on the specifications of the application. By combining engineering excellence and ongoing innovation, planetary gearboxes provide years of trouble-free operation.
A planetary gearbox can be either an electric motor or a manual one. The latter has more features than the former, and can be used in applications where space is an issue. The primary features of a planetary gearbox include its backlash, torque, and ratio. Secondary features include noise, corrosion resistance, and construction. A planetary gearbox is a highly versatile gearbox that can drive anything from simple machinery to advanced electrical systems.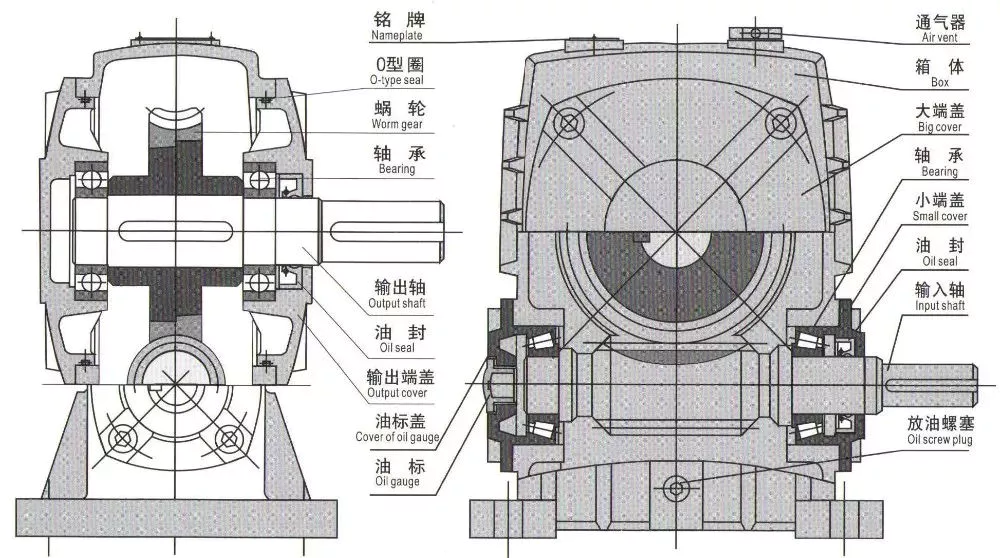 Worm reduction gearbox
The global worm reduction gearbox market report compiles key insights from the industry to help you improve your business strategy. This report will help you create a comprehensive business document that will enhance your company's competitive edge. To obtain this report, visit our website now! Read our latest report to find out what you can expect from the global worm reduction gearbox market. Alternatively, request a sample copy for more details. Here is a sneak peek of the report:
Worm gears are made with different thread counts and are usually not matched with the CZPT standard. In general, a single thread worm should be used with a single thread worm. Worm gears have either right or left threads, and their thread count will be different as well. This type of gear is used to reduce the speed of a rotating shaft. The speed reduction ratio will be about 50 percent if the worms have the same thread count as the CZPT gears.
The standard gear set transfers power at the peak load point of a tooth, called the pitchline. The worm gear moves slowly against the wheel's metal surface. The worm gear is also more complex than the standard gear because the worm is sliding rather than rolling. Worm gears are hard to lubricate. Moreover, the sliding contact between the gear and worm increases the complexity of the gear set. They can be a great solution for applications where noise is a significant factor.
The axial pitch and circular pitch of the worm are equal. The ratio of these two indices determines the speed of transmission. For a worm reduction gearbox to work, the axial pitch and the circular pitch must match. The pitch angle of a worm can either be left-handed or right-handed. The lead of a worm is the distance one thread travels in one revolution. The lead angle is the angle tangent to the thread helix of the cylinder's pitch. When a worm mesh is reversed, the majority of the mesh will be on the receding arc.
Worm gears generate more heat than their counterparts, so it is important to choose a worm reduction gearbox carefully. You will want to choose the material and amount of lubricating oil carefully. Worm gears are generally made of tin bronze. The paired worms are hardened to HRC45-55. In general, they are durable, lasting up to ten years. But they will wear out – and they wear out – so you may want to consider some other factors.
Shaft-mounted gearbox
Shaft-mounted gearboxes are designed for a variety of mining and quarry applications. Their high reliability and low maintenance make them an excellent choice in these types of applications. Shaft-mounted gearboxes also feature an optional backstop device that prevents the unit from rotating in one direction. This makes them an excellent choice for applications where alignment accuracy is an issue. Here are some of the benefits of using a shaft-mounted gearbox:
Shaft-mounted gearboxes are typically constructed of aluminium, and come in sizes ranging from 050 to 125. They feature a variety of reduction ratios and ensure optimum efficiency in all operating conditions. New S series sizes, 140 and 150, extend the application range of shaft-mounted gearmotors. They are both backed by a two-year warranty. For even greater peace of mind, Shaft-mounted gearboxes are available with a range of warranty options.
The most common applications for a Shaft-mounted gearbox include traction-driven applications where a low-speed shaft is required for operation. They also are suitable for applications without a foundation, where the motor is mounted next to the reducer. To prevent the gear drive from rotating, a torque arm is attached between the motor and the shaft. Small-sized shaft-mounted gear drives are usually made without motor mount kits, which can make them an excellent choice for conveying light loads.
Another important feature of a Shaft-mounted gearbox is its mounting position. The reduced motion through the drive is redirected through the shaft, creating additional forces. These additional forces can affect the performance of the gearbox, causing vibrations and noise. Consequently, it is important to replace worn or damaged belts on a regular basis. Further, shaft-mounted gearboxes can be affected by problems with other components and amplify vibrations.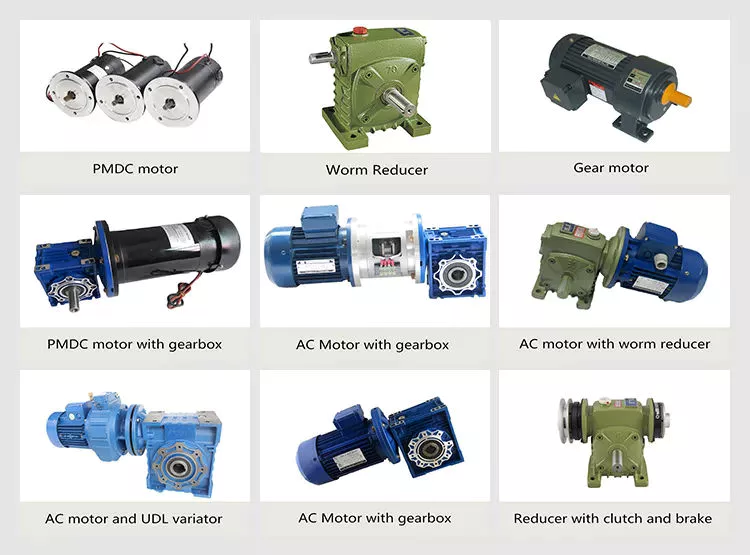 1 speed gearbox
CZPT Group Components produces one speed gearboxes. These transmissions are produced in the CZPT Group's Kassel plant. They are compact and robust, and are designed for easy integration. The Bosch Rexroth GD1 one-speed gearbox is easy to install horizontally or vertically. The Plug and Drive system integrates the gearbox with the existing cooling system. There are many other benefits to this gearbox.
With an ID.3 electric drive motor, the maximum torque is delivered at 16,000 rpm. This single-speed transmission offers high power density and excellent noise-reduction, making it ideal for electric vehicles. The e-drive motor is extremely quiet and requires precision manufacturing. The e-drive motor also enables a wide range of driving conditions. It can reverse when needed, and reaches its maximum speed at 16,000.
The single-speed gearbox is a standard feature on most electric vehicles. Some electric vehicles, such as the Porsche Taycan, will be equipped with a two-speed gearbox. This gearbox offers more top speed and range, but it is more complex than a standard single-speed gearbox. CZPT doesn't need to add complexity to its electric vehicles. After all, a 355 horsepower family wagon is not likely to need a dual-speed gearbox.
In addition to simplifying the transmission, the patent claims also address improvements in structural design. Fig. 5 shows a schematic representation of a transmission 50′, wherein gear sets Z1 and Z4 are exchanged between partial transmissions. This switch matrix also reflects the synchronized gears and lastshelf gears. Hydraulically betatigte Lamellenkupplungen (HBA) also form a last-shelf gear.
Another advantage of the patent claim is that it offers numerous functional freedoms, which is especially valuable in the design of an automobile. One of the patent claims identifies a tosatzlicher middle gear that allows a driver to switch between second and third gears, with a single gearbox. In a conventional one-speed transmission, the tosatzlicher middle gear is attached to the second and first part gearbox. The latter has a second and third gear.



editor by Cx 2023-05-09

In this way, our merchandise have ongoing to gain industry acceptance and customers fulfillment over the previous number of several years. a specialized provider of a full range of chains, sprockets, gears, equipment racks, V-belts, couplings and reducers. Meanwhile, our items are made in accordance to large high quality requirements, and complying with the intercontinental innovative regular conditions. Great design and style, very hot sale design.
EPT kind DC 12V tire inflator, compact dimension with LED light-weight, EPTT gauge and mechnical gauge accessible.
EPTs are manufactured of pure copper, a lot more EPTTful and excellent at heat dissipation.
Specfication:
Design code:
YS301
Voltage:
DC 12V
Existing:
10A
Air stream:
30L/min
Max pressure:
160PSI
EPTT pressure gauge with accuracy:
35 plusmn1.5PSI
EPT of twine amp connector:
Pure copper
EPT of motor coil:
Pure copper
Length of hose:
60cm
Size of cord:
300cm with automobile ciXiHu (West EPT) Dis.Hu (West EPT) Dis.ette lighter connector plug
Accent:
2PCS nozzle adaptors
1PC activity needle
1PC fuse
Product measurement:
160x190x90mm
EPTT:
PP bag Present box Instruction book
In accordance to customers' specifications
Inflatable object:
Vehicles, motorcycles,bikes,rubber boats,sport balls and so forth.
Solution color:
As customers' design and style
Instruction:
one. Plug the EPTT cord into the ciXiHu (West EPT) Dis.Hu (West EPT) Dis.ette lighter socket.
2. Unscrew the tyres valve caps, push the connector firmly on to the tyre valve and protected by depressing the thumb lock.
three. Guarantee the hose is not stretched or kinked for the duration of operation.
four. When the appropriate force has been reached cease the inflator
five. Raise the thumb lock and launch the connector from the tyre valve.
six. Change the tyre valve cap.
A lot more Designs:

Manufacturing facility Introduction:
Our factory addresses an area of 5000 sq. meters and with far more than 100 employees, 4 contemporary assembly traces.
Our goods are exported to wordwide markets and we produce the OEM orders for some entire world renowned makes.
Welcome to make contact with us for far more info.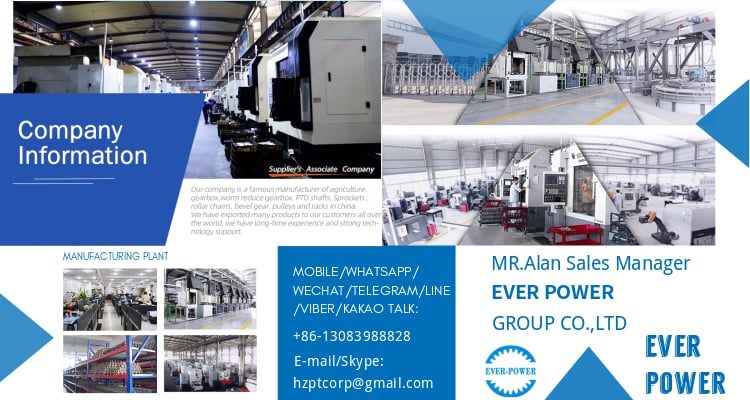 we are self-assured to provide our consumers flexible and diversified solutions. The large exact CNC tools, these kinds of as Sluggish-feeding wire-minimize machine, jig grinding machine and electric discharge equipment, assures the prime good quality precision of mould processing, with the higher effective and environmental safety acid rolling line getting the largest uncooked substance converting tools in the subject in china The wildly use of computerized milling device, large-velocity computerized feeding punch, large velocity automated rolling and assembling equipment ensures the high good quality and efficiency of factors and chain creating. Thanks to our sincerity in offering greatest support to our consumers, comprehension of your requirements and overriding perception of obligation towards filling ordering demands,
Twin Rotary Screw Air EPTT Part
Images of our rotor screw compressor:
Apps :
Air compressor beEPTTs to EPTT tools, as the next biggest EPTT source is also the process fuel source with numerous makes use of, commonly utilised in mining, iron and steel, electric powered EPTT, metallurgy, shipbuilding, electronics, petroleum, chemical business, ligEPTT business, EPTTry production, foods and medication, transportation faXiHu (West EPT) Dis.Hu (West EPT) Dis.ties, delivery docks, casting coating, car business, aerospace, navy EPT, infrastructure and so on fields.
Tacquire rotor screw main EPTT positive aspects:
Twin rotor screw is the major component of the twin screw compressor.
Our twin rotor screw primary EPTT is created and made by the entire world famous maker, undertake the most EPTd EPT, guarantee the strict quality management and working reliability, zero failure fee and extremely low servicing EPT, quite EPTT utilizing daily life.
The main screw rotor EPTT adopt most EPTd twin screw rotor profile creating, rotor EPT ratio of 5:6, powerful rigidity and massive efficient compression place. Adopting substantial certified weighty-responsibility bearing style ensure managing stability. The principal screw EPTT adopt durable design and style and high-quality alloy metal materials in manufacturing, can use very EPTT time. The major screw EPTT adopt triple-lip seal type with a oil-returning chute, the internal double lip seal is as the primary seal elements, and the exterior seal portion avoid the returning oil from leakage, and avert the dust into the in web site, this triple-lip seal guarantee the screw primary EPTT no oil leakage phenomenon.
Parameters of our twin screw compressor principal EPTT:
Design
CA093D
CA116D
CA147D
CA181D
CA181G
CA226D
CA226G
CA268D
CA268G
EPTT
5.5-22kw
15-37kw
thirty-55kw
fifty five-110kw
fifty five-110kw
90-200kw
ninety-200kw
160-355kw
160-355kw
Air movement
4.0m3/min
6.5m3/min
11.5m3/min
21m3/min
21m3/min
38m3/min
38m3/min
55m3/min
55m3/min
Max. pace of huge rotor
6500rpm
6000rpm
5000rpm
4500rpm
/
4000rpm
/
3600rpm
/
Driven rotor pace
/
/
/
/
3550rpm
/
3550rpm
/
3550rpm
Max.
temperature
a hundred and ten ordmC
one hundred ten ordmC
one hundred ten ordmC
110 ordmC
a hundred and ten ordmC
110 ordmC
a hundred and ten ordmC
one hundred ten ordmC
one hundred ten ordmC
Max. strain
16bar
16bar
16bar
16bar
16bar
16bar
16bar
16bar
16bar
Bodyweight
48kg
70kg
137kg
280kg
305kg
500kg
580kg
750kg
865kg
Our factory and workshop:
Soon after product sales provider for our air screw compressor item:
one. Delivering professional air compression software developing for cost-free.
2. Offering our manufacturing unit first EPTT parts at lowest price right after EPTT product sales.
three. Providing coaching and direction for totally free, consumers can send out their workers to our factory to understand how to operate the EPTTs.
four. Guarantee time period: the screw major EPTT is one particular calendar year, the bearing is a single calendar year, the use elements of air intake valve, electrical parts, electromagnetic valve, fee valve are six months
5. The air filter, oil filter, oil-water separator, lubricating oil, rubber areas and etc. are not incEPTTd in warranty selection.
Certification and patents of our air compressor
FAQ:
Q1: Are you factory or trade firm?
A1: We are manufacturing facility.
Q2: Guarantee phrases of your EPTT?
A2: 1 calendar year warranty for the EPTT and complex help according to your wants.
Q3: Will you give some spare areas of the EPTTs?
A3: Indeed, of program.
This fall: How EPTT will you just take to organize manufacturing?
A4: 380V 50HZ we can shipping and delivery the items within twenty times. Other voltage we will supply within 30 times.
Q5: Can you acknowledge OEM orders?
A5: Sure, with skilled layout crew, OEM orders are extremely welcome!