Product Description
AIRPURE FILTER FACTORY SUPPLY:
Air compressor 3 filter series: air filter, oil filter, oil and gas separator
Hydraulic filter element
Air compressor precision filter element
Vacuum pump filter element
Plate and frame filter
Water filter
Various custom filtersair
Compressor spare parts fan motor, hose, O-ring, oil level gauge, shaft, gear, display, diaphragm, coupling, bearing, muffler, etc.
| | | | |
| --- | --- | --- | --- |
| AY-­3W08-­AK000 | P-­FC11-­523#09 | AY-­9W71-­AL000#10 | P-CE03-595 |
| AY-­3W08-­AF000 | S-­EB12-­523 | P-EA02-621#02 | PS-CE05-501  |
| AY-­9W67-­AA000#02 | AY-­3W08-­AG000 | P-EA02-622#02 | PS-CE03-520 |
| AY-­9W74-­AA000 | AY-­3W08-­AH000 | P-EA02-639#01 | PS-CE11-501 |
| AY-­3W01-­CF000#01 | AY-­9W08-­AA000#04 | AY-3W08-ANC00 | AY-3W38-00000 |
| AY-­3W02-­CF000#01 | AY-­9W08-­AA000#05 | AY-3W08-APC00 | AY-1W08-AK000#01 |
| BGRN-­OP-­0120 | AY-­9W08-­AB000#02 | AY-9W67-AA000#02 | AY-1W01-CF000#01 |
| BGRD-­OP-­0110 | AY-­3W36-­AG571 | AY-3W08-AF000 | AY-1W02-CF000#01 |
| P-­GA02-­003#20 | AY-­9W71-­AN000#09 | AY-3W08-AG000 | AY-9W74-AB000 |
| BGRN-­OG-­0035 | AY-­9W71-­AM000#37 | AY-3W08-AH000 | AY-1W08-AG000#01 |
| AY-­9W78-­AC000 | AY-­9W71-­AM000#18 | AY-9W08-AA000#04 | AY-1W08-AH000#01 |
| AY-­9W78-­AB000 | AY-­9W71-­AN000#02 | AY-9W08-AA000#05 | AY-9W67-AA000#02 |
| AY-­3W35-­00030 | AY-­9W71-­AN000#03 | AY-9W08-AB000#02 |   DD550+  |
| AY-­1W33-­AA000#01 | AY-­9W71-­AL000#11 | AY-9W08-AB000#02 |   PD550+  |
1.More than 10years filter produce experience before order we can supply sample for customers confirm quality.
2. Quality Control:Every filter will be tested before dispatched.
3.Payment Items :we supply payment by Alibaba assurance order if any problem after you receive the goods
you can ask Alibaba hold our account to protect your payment.
Q1. Is the filter custom made or is OEM available?
A: Yes, of course, just offer your required sepcifications and drawings.
Q2. Can you produce products according to a given sample?
A: Yes, we can produce according to your samples or technical drawings. We can build molds and fixtures.
Q3.What's the payment terms?
A: T/T (bank transfer) 30% as deposit, and 70% before delivery. We will show you a photo of the packaged goods before you pay the balancing cost.
Q4. What are your terms of delivery?
A: (1) FOB (2) CFR (3) Delivery terms: CIF.
Q5. How is your delivery time?
A: Generally, according to the MOQ qty, it takes 5-7 working days after receiving your advance payment. The specific delivery time depends on the model and quantity of your order.
Q6. What is your sample policy?
A: We can supply samples if we have stock, but customers need to pay for the samples cost and the courier cost first, and we will refund the samples cost on your next order.
| | |
| --- | --- |
| Customized: | Non-Customized |
| Standard Component: | Standard Component |
| Material: | Stainless Steel NBR PU Plastic |
| Category: | Compressor Parts |
| Size: | Standard |
| Condition: | New |
Customization:

Available

|

Customized Request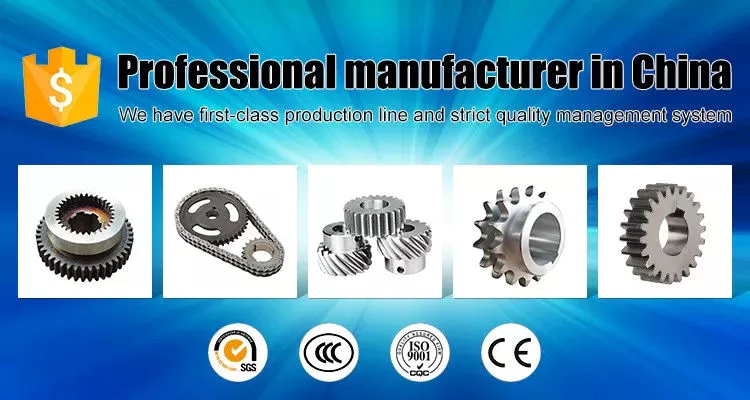 The Difference Between Planetary Gears and Spur Gears
A spur gear is a type of mechanical drive that turns an external shaft. The angular velocity is proportional to the rpm and can be easily calculated from the gear ratio. However, to properly calculate angular velocity, it is necessary to know the number of teeth. Fortunately, there are several different types of spur gears. Here's an overview of their main features. This article also discusses planetary gears, which are smaller, more robust, and more power-dense.
Planetary gears are a type of spur gear
One of the most significant differences between planetary gears and spurgears is the way that the two share the load. Planetary gears are much more efficient than spurgears, enabling high torque transfer in a small space. This is because planetary gears have multiple teeth instead of just one. They are also suitable for intermittent and constant operation. This article will cover some of the main benefits of planetary gears and their differences from spurgears.
While spur gears are more simple than planetary gears, they do have some key differences. In addition to being more basic, they do not require any special cuts or angles. Moreover, the tooth shape of spur gears is much more complex than those of planetary gears. The design determines where the teeth make contact and how much power is available. However, a planetary gear system will be more efficient if the teeth are lubricated internally.
In a planetary gear, there are three shafts: a sun gear, a planet carrier, and an external ring gear. A planetary gear is designed to allow the motion of one shaft to be arrested, while the other two work simultaneously. In addition to two-shaft operation, planetary gears can also be used in three-shaft operations, which are called temporary three-shaft operations. Temporary three-shaft operations are possible through frictional coupling.
Among the many benefits of planetary gears is their adaptability. As the load is shared between several planet gears, it is easier to switch gear ratios, so you do not need to purchase a new gearbox for every new application. Another major benefit of planetary gears is that they are highly resistant to high shock loads and demanding conditions. This means that they are used in many industries.
They are more robust
An epicyclic gear train is a type of transmission that uses concentric axes for input and output. This type of transmission is often used in vehicles with automatic transmissions, such as a Lamborghini Gallardo. It is also used in hybrid cars. These types of transmissions are also more robust than conventional planetary gears. However, they require more assembly time than a conventional parallel shaft gear.
An epicyclic gearing system has three basic components: an input, an output, and a carrier. The number of teeth in each gear determines the ratio of input rotation to output rotation. In some cases, an epicyclic gear system can be made with two planets. A third planet, known as the carrier, meshes with the second planet and the sun gear to provide reversibility. A ring gear is made of several components, and a planetary gear may contain many gears.
An epicyclic gear train can be built so that the planet gear rolls inside the pitch circle of an outer fixed gear ring, or "annular gear." In such a case, the curve of the planet's pitch circle is called a hypocycloid. When epicycle gear trains are used in combination with a sun gear, the planetary gear train is made up of both types. The sun gear is usually fixed, while the ring gear is driven.
Planetary gearing, also known as epicyclic gear, is more durable than other types of transmissions. Because planets are evenly distributed around the sun, they have an even distribution of gears. Because they are more robust, they can handle higher torques, reductions, and overhung loads. They are also more energy-dense and robust. In addition, planetary gearing is often able to be converted to various ratios.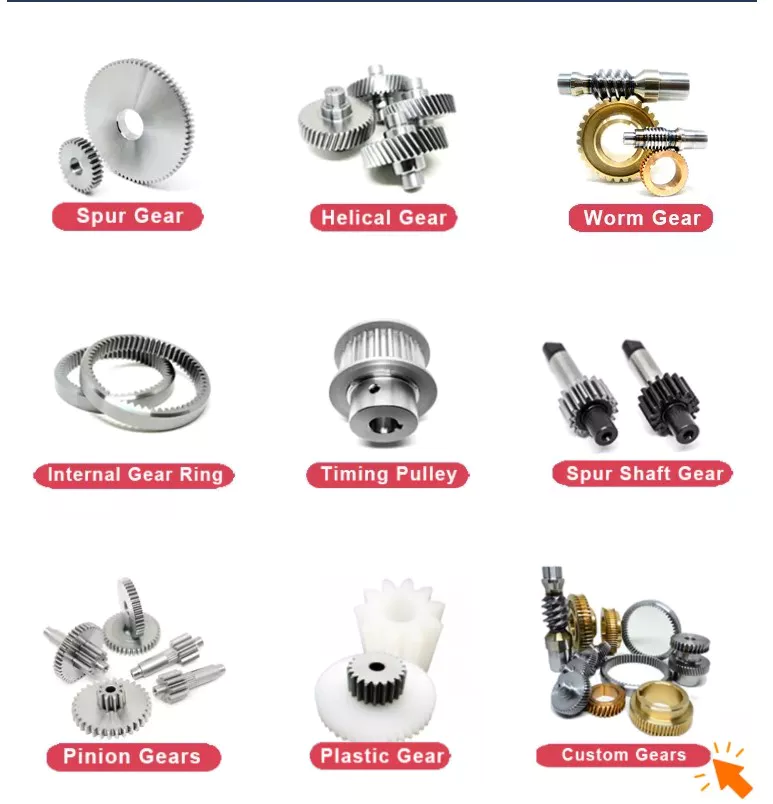 They are more power dense
The planet gear and ring gear of a compound planetary transmission are epicyclic stages. One part of the planet gear meshes with the sun gear, while the other part of the gear drives the ring gear. Coast tooth flanks are used only when the gear drive works in reversed load direction. Asymmetry factor optimization equalizes the contact stress safety factors of a planetary gear. The permissible contact stress, sHPd, and the maximum operating contact stress (sHPc) are equalized by asymmetry factor optimization.
In addition, epicyclic gears are generally smaller and require fewer space than helical ones. They are commonly used as differential gears in speed frames and in looms, where they act as a Roper positive let off. They differ in the amount of overdrive and undergearing ratio they possess. The overdrive ratio varies from fifteen percent to forty percent. In contrast, the undergearing ratio ranges from 0.87:1 to 69%.
The TV7-117S turboprop engine gearbox is the first known application of epicyclic gears with asymmetric teeth. This gearbox was developed by the CZPT Corporation for the Ilyushin Il-114 turboprop plane. The TV7-117S's gearbox arrangement consists of a first planetary-differential stage with three planet gears and a second solar-type coaxial stage with five planet gears. This arrangement gives epicyclic gears the highest power density.
Planetary gearing is more robust and power-dense than other types of gearing. They can withstand higher torques, reductions, and overhung loads. Their unique self-aligning properties also make them highly versatile in rugged applications. It is also more compact and lightweight. In addition to this, epicyclic gears are easier to manufacture than planetary gears. And as a bonus, they are much less expensive.
They are smaller
Epicyclic gears are small mechanical devices that have a central "sun" gear and one or more outer intermediate gears. These gears are held in a carrier or ring gear and have multiple mesh considerations. The system can be sized and speeded by dividing the required ratio by the number of teeth per gear. This process is known as gearing and is used in many types of gearing systems.
Planetary gears are also known as epicyclic gearing. They have input and output shafts that are coaxially arranged. Each planet contains a gear wheel that meshes with the sun gear. These gears are small and easy to manufacture. Another advantage of epicyclic gears is their robust design. They are easily converted into different ratios. They are also highly efficient. In addition, planetary gear trains can be designed to operate in multiple directions.
Another advantage of epicyclic gearing is their reduced size. They are often used for small-scale applications. The lower cost is associated with the reduced manufacturing time. Epicyclic gears should not be made on N/C milling machines. The epicyclic carrier should be cast and tooled on a single-purpose machine, which has several cutters cutting through material. The epicyclic carrier is smaller than the epicyclic gear.
Epicyclic gearing systems consist of three basic components: an input, an output, and a stationary component. The number of teeth in each gear determines the ratio of input rotation to output rotation. Typically, these gear sets are made of three separate pieces: the input gear, the output gear, and the stationary component. Depending on the size of the input and output gear, the ratio between the two components is greater than half.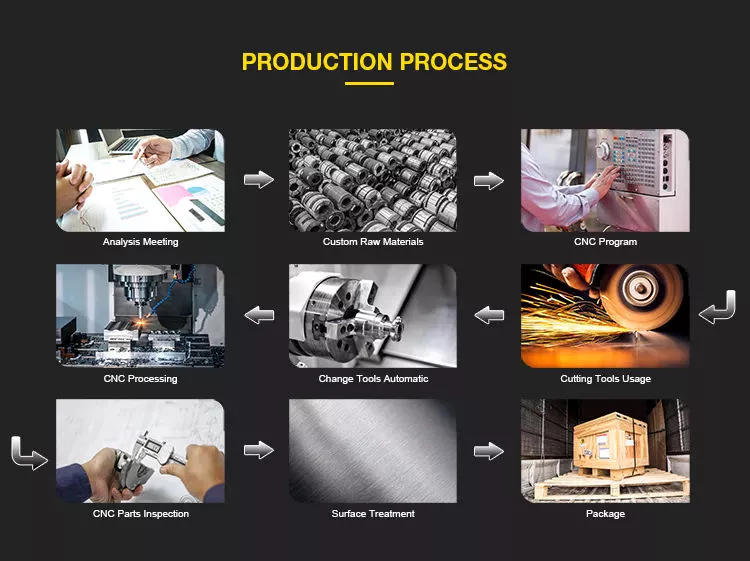 They have higher gear ratios
The differences between epicyclic gears and regular, non-epicyclic gears are significant for many different applications. In particular, epicyclic gears have higher gear ratios. The reason behind this is that epicyclic gears require multiple mesh considerations. The epicyclic gears are designed to calculate the number of load application cycles per unit time. The sun gear, for example, is +1300 RPM. The planet gear, on the other hand, is +1700 RPM. The ring gear is also +1400 RPM, as determined by the number of teeth in each gear.
Torque is the twisting force of a gear, and the bigger the gear, the higher the torque. However, since the torque is also proportional to the size of the gear, bigger radii result in lower torque. In addition, smaller radii do not move cars faster, so the higher gear ratios do not move at highway speeds. The tradeoff between speed and torque is the gear ratio.
Planetary gears use multiple mechanisms to increase the gear ratio. Those using epicyclic gears have multiple gear sets, including a sun, a ring, and two planets. Moreover, the planetary gears are based on helical, bevel, and spur gears. In general, the higher gear ratios of epicyclic gears are superior to those of planetary gears.
Another example of planetary gears is the compound planet. This gear design has two different-sized gears on either end of a common casting. The large end engages the sun while the smaller end engages the annulus. The compound planets are sometimes necessary to achieve smaller steps in gear ratio. As with any gear, the correct alignment of planet pins is essential for proper operation. If the planets are not aligned properly, it may result in rough running or premature breakdown.



editor by CX 2023-05-24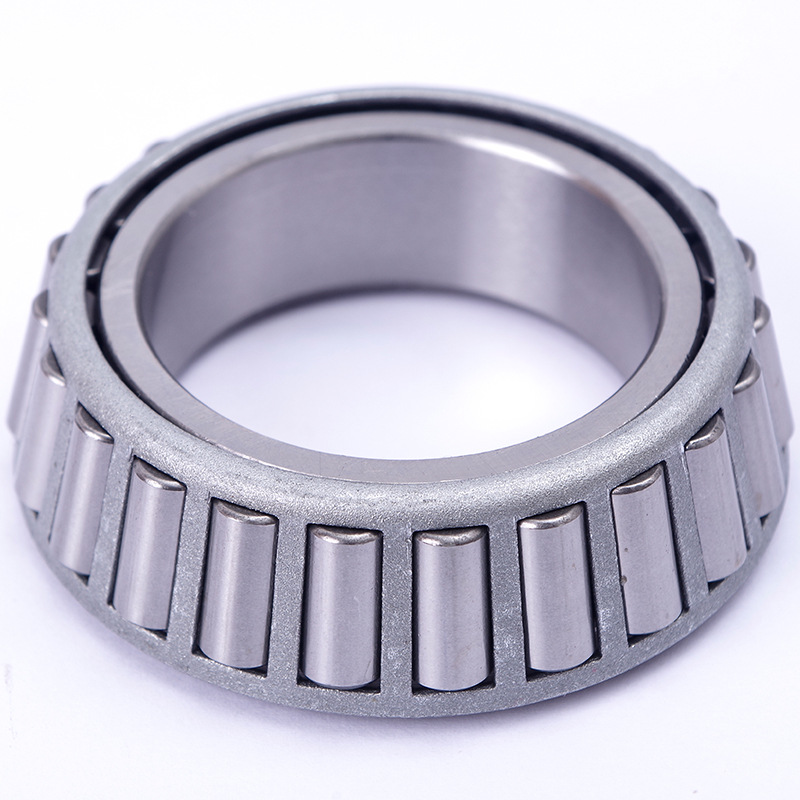 specialize in power transmission products Chain,pto shaft, agricultural gearboxes , CATV products, mechanical seal, hydraulic and Pheumatic, and promotional products.
Overview
Quick Details
Applicable Industries:

Manufacturing Plant
Application:

Car
Precision:

P0
Outer diameter:

135mm
thickness:

14mm
Material:

Chrome Steel
Operating tempereature:

-40°C +150°C
Noise level:

ZV1 ZV2 ZV3
RACEWAY hardness:

55~62HRC
nner and outer ring modulation hardness:

229-268HB
High operational efficiency:

compact design
Supply Ability
Supply Ability:

1500000 Set/Sets per Month
Packaging & Delivery
Packaging Details

The oil is lubricated to prevent the drying from being sealed with a nylon plastic bag and stored in a wooden box.
Port

China any Port
Lead Time
:

| | | |
| --- | --- | --- |
| Quantity(Bags) | 1 – 100 | >100 |
| Est. Time(days) | 7 | To be negotiated |
Online Customization



We – EPG – Ever power Transmission Co Ltd. is one of the biggest transmission company located in HangZhou near Xihu Lake.
Why Choose Us
Product Description
Product Description
Tapered roller bearings are uniquely designed to manage both thrust and radial loads on rotating shafts and in housings. We manufacture nearly 26,000 tapered roller bearingcombinations – in single, double and four-row tapered roller bearing configurations. Customized geometries and engineered surfaces can be applied to these tapered roller bearings to further enhance performance in demanding applications.
Tapered roller bearings consist of four interdependent components: the cone, or inner ring; the cup, or outer ring; the tapered rollers, or rolling elements; and the cage, or roller retainer. The taper angles allow the bearing to handle a combination of radial and thrust loads. The steeper the cup angle, the greater the ability of the tapered roller bearing to handle thrust loads.
Taper roller bearing application:
Mainly used in axle box,motorcycle rear axle wheel hub, heavy machine tools' main shafts, big power reduction gears, axletree axle boxes, roller wheels of transportation devices, and the supporting rollers and working rollers of the rolling mills.
Product Details
| | | | | | |
| --- | --- | --- | --- | --- | --- |
| Brand  | New model  | The old model | The inner diameter | The outer diameter | The thickness  |
| NSK | NSK30X62X16 | | 30MM | 62MM | 16MM |
| SKF | 30306 | | 30MM | 62MM | 16MM |
| FAG | 30306 | | 30MM | 62MM | 16MM |
| NSK | 30306 | | 30MM | 62MM | 16MM |
| NTN | 30306 | | 30MM | 62MM | 16MM |
| NACHI | 30306 | | 30MM | 62MM | 16MM |
| SNR | 30306 | | 30MM | 62MM | 16MM |
| KOYO | 30306 | | 30MM | 62MM | 16MM |
| ZKL | 30306 | | 30MM | 62MM | 16MM |
| STEYR | 30306 | | 30MM | 62MM | 16MM |
| SKF | 30306 | 7206E | 30MM | 62MM | 16MM |
| FAG | 30306 | 7206E | 30MM | 62MM | 16MM |
| NSK | 30306 | 7206E | 30MM | 62MM | 16MM |
| NTN | 30306 | 7206E | 30MM | 62MM | 16MM |
| NACHI | 30306 | 7206E | 30MM | 62MM | 16MM |
| SNR | 30306 | 7206E | 30MM | 62MM | 16MM |
| KOYO | 30306 | 7206E | 30MM | 62MM | 16MM |
| ZKL | 30306 | 7206E | 30MM | 62MM | 16MM |
| STEYR | 30306 | 7206E | 30MM | 62MM | 16MM |
Single row taper roller bearings:
30204 32204 32304 32004
30205 32205 32305 32005
30206 32206 32306 32006
30207 32207 32307 32007
30208 32208 32308 32008
30209 32209 32309 32009
30210 32210 32310 32010
30211 32211 32311 32011
30212 32212 32312 32012
30213 32213 32313 32013
30214 32214 32314 32014
30215 32215 32315 32015
30216 32216 32316 32016
30217 32217 32317 32017
30218 32218 32318 32018
30219 32219 32319 32019
30220 32220 32320 32020
30221 32221 32321 32021
30222 32222 32322 32022
30224 32224 32324 32024
30226 32226 32326 32026
30228 32228 32328 32028
30230 32230 32330 32030
30232 32232 32332 32032
30234 32234 32334 32034
30236 32236 32336 32036
30238 32238 32338 32038
30240 32240 32340 32040
30242 32242 32342 32042
30244 32244 32344 32044
30246 32246 32346 32046
30248 32248 32348 32048
30250 32250 32350 32050
30252 32252 32352 32052
30254 32254 32354 32054
30256 32256 32356 32056
30258 32258 32358 32058
30260 32260 32360 32060
33200 series
33100 series
30600 series
About Us
We are located in the beautiful Peony Flower City, known as the "Bearing Town" of China's thirteenth ancient capital – HangZhou. Is a professional design, research and development, production, sales and service in one of the slewing bearing integrated entity enterprise. Relying on the unique advantages of HangZhou old brand bearing processing base, the company has gathered a group of experienced bearing designers and skilled first-line production workers, together with advanced production and processing equipment and testing tools, to ensure the quality of products and related services from the root..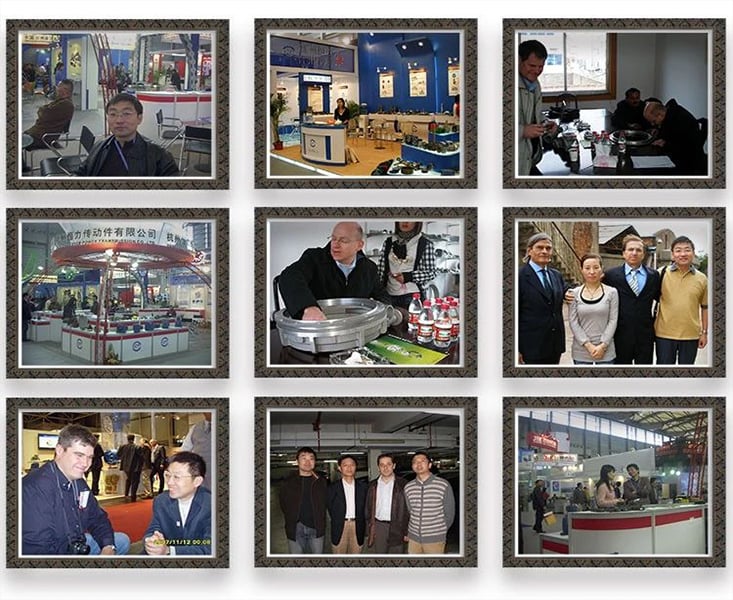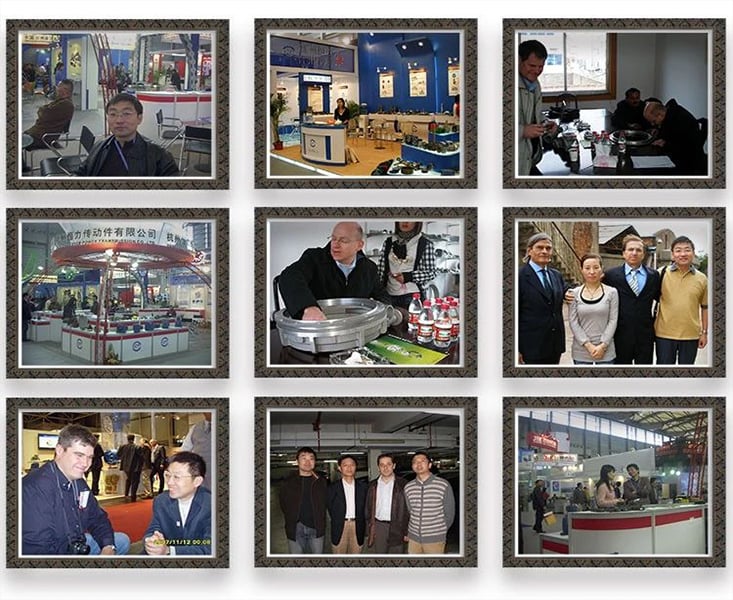 Wide production wAT series with tri-lobe tube (triangular) The triangular tube shape is the most used, from lightweight to fairly heavy applications. In the case of applications with high sliding, the R version with Rilsan coating is also available. AL series with two-lobe tubes (lemon).orkshop and strong production team as a support,ensure the products can be produced by required quality and quantity. andThereby increase the customer benefits.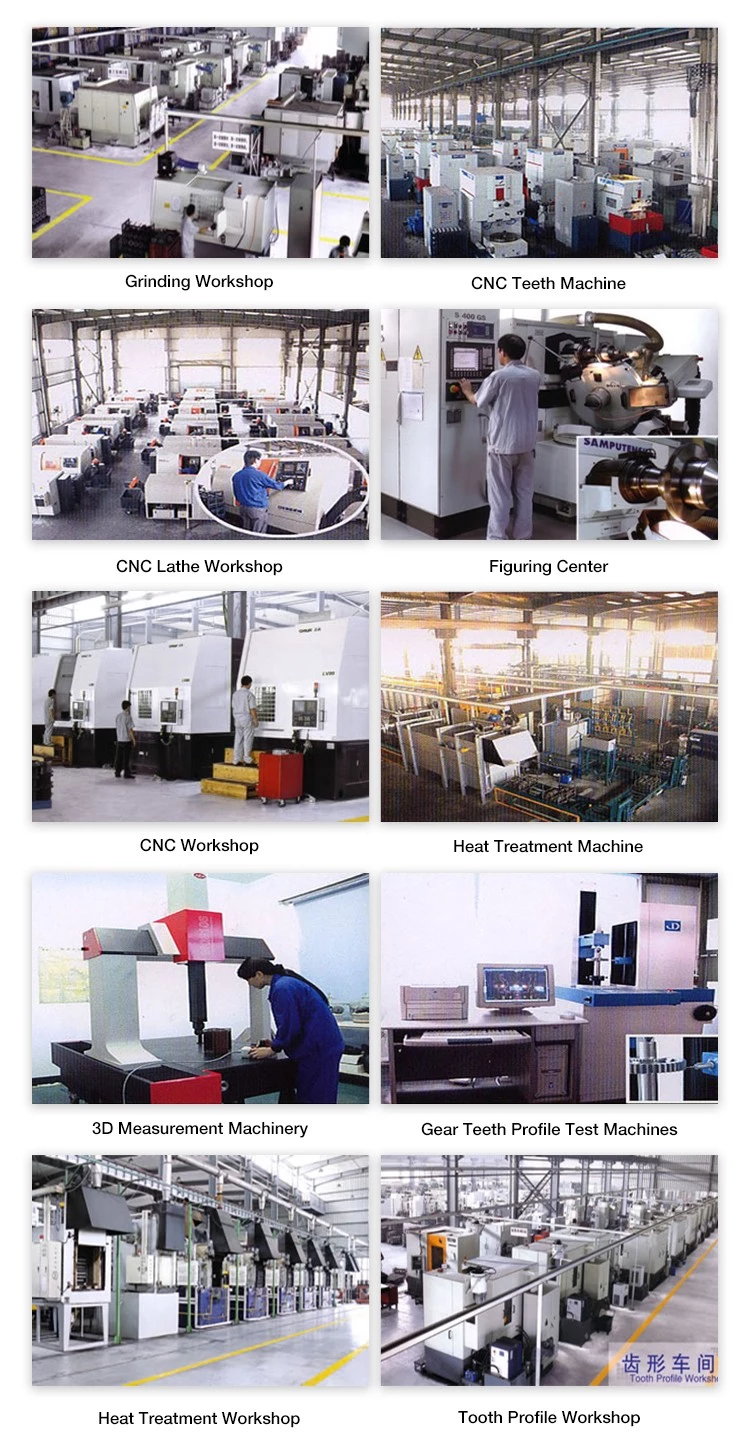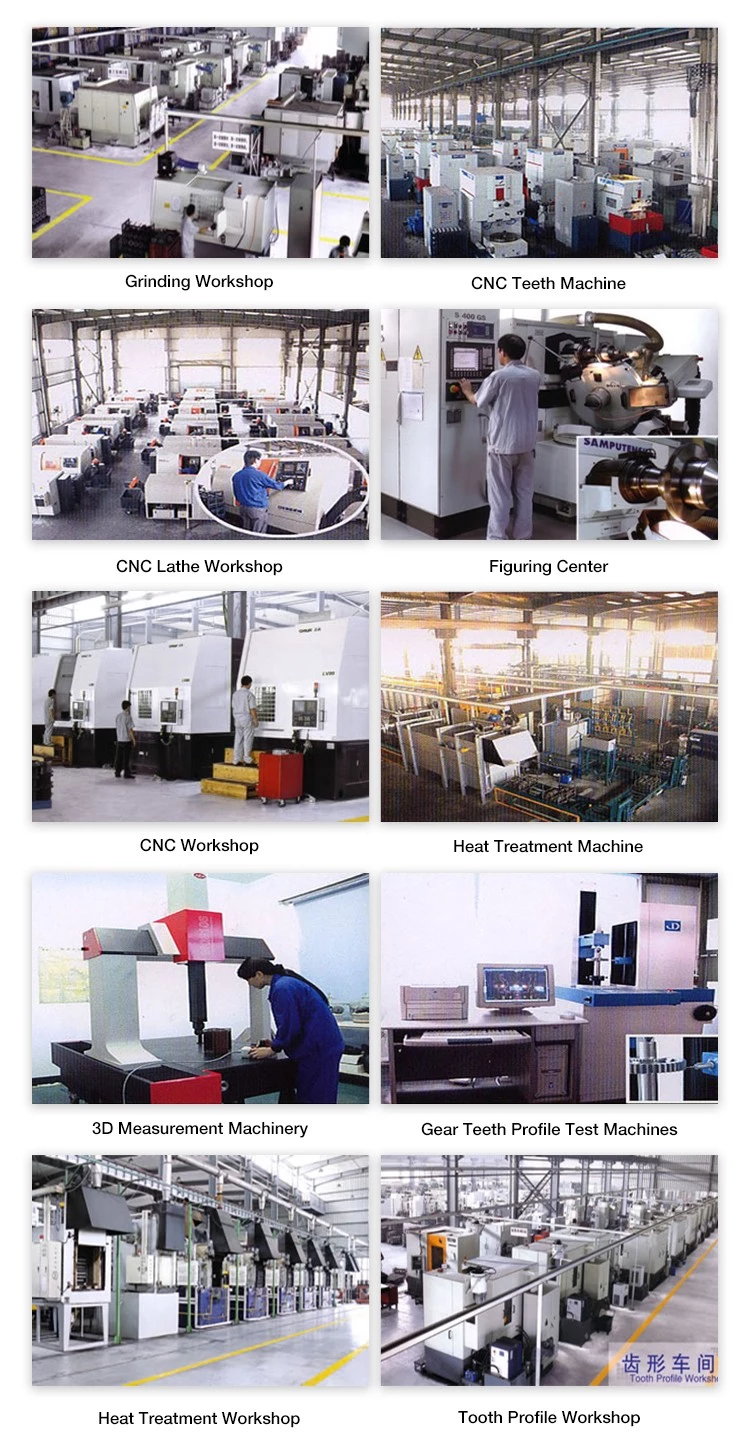 The above is our production equipment with advanced technology , the stable and longevity  bearing produce from these equipment .
We specialize in the production of manufacturing slewing ring bearings or turntable Bearings.The Independent R&D and sales team in HGB , also do our best for special needs;We offer high-precision and high-quality slewing bearings, which are widly used in many fields,such as hoisting and conveying machinery, construction engineering machinery, harbour machinery, wind power generation, radar and missile launchers and so on.
Certificate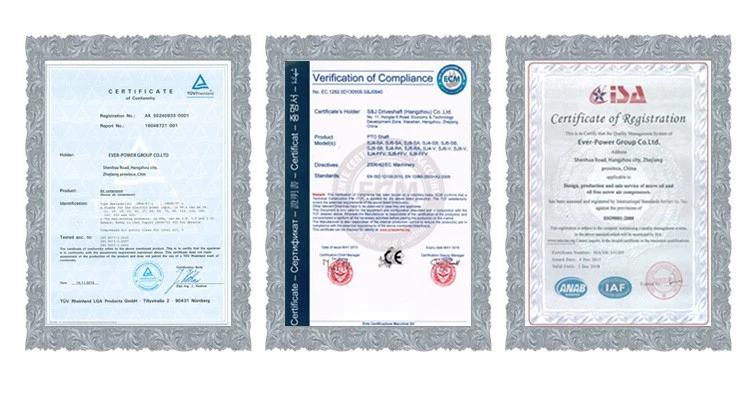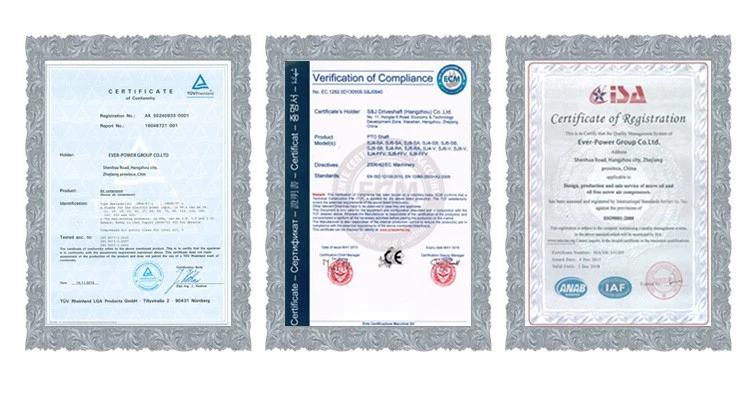 FAQ
1.Q: Are you trading company or manufacturer ?
A: We are professional bearing manufacturer with 20 years' experience.
2.Q: How long is your delivery time?
A: Generally it is 4-5 days if the goods are in stock. or it is 45 days if the goods are not in
stock, Also it is according to quantity.
3.Q: Do you provide samples ? is it free or extra ?
A: Yes, we could offer the sample, it is extra.
4.Q: What is your terms of payment ?
A: Payment=1000USD, 30% T/T in advance,Worm Gears A worm gear system consists of a worm and worm wheel positioned as a cross axis and is the most compact type of gear system. Due to the compact design, worm gear reducers are able to be placed in relatively small spaces and provide high-ratio speed reduction. Worm gears are known to run smoothly and quietly, as long as they are properly mounted and lubricated. balanOur company has solid economic strength, builds up a technician team contingent with high quality, possesses the production assembly line of technicalization in China and perfect system checking on product quality and runs marketing networks throughout the country. ce before shipment.
5.Q: Can you provide special customization according to the working conditions?
A: Sure, we can design and produce the bearings for different working conditions.
6.Q: How about your guarantee?
A: We provide lifelong after-sales technical service. 
Contact Us
Wechat/Whatsapp: +86 13083988828
Skype: hzptcorp@gmail.com
Company Name: HangZhou EPG – One of the bigggest transmission manufacturer in China – Ever-Power Transmission Bearing Technology Co., Ltd
Office Address: Room B8F, Block B, shenhua road 789 – jianqiaogongshe International, XiHu District, HangZhou City,China
Cell: +86-13083988828 
Factory Address: Bearing zone in XiHu County, HangZhou City, China